Verna Polutan (Founder and Managing Partner)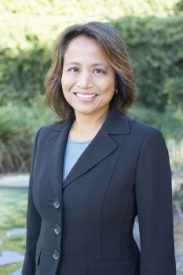 Verna Polutan
 is a graduate of 
Cornell University
 (B.A. Govt.) and 
New York Law School
 (J.D. 1997). Attorney Polutan practices primarily in the areas of business and family immigration law, business law and entertainment law.
She has been engaged in the practice area of immigration law since 1998. After graduating from law school, Attorney Polutan worked in private practice for an immigration law firm in New York City. She moved to Los Angeles in 1999 and worked as an associate at one of the largest immigration law firms in the West Coast. Attorney Polutan established her law office in 2002. In the area of business immigration, Attorney Polutan specializes in the representation of foreign nationals who are in specialty occupations. The latter also includes employees of multi-national corporations, international entertainers and athletes, scientists, medical and scientific researchers, computer engineers and healthcare workers. She has done work for companies such as Medecins Sans Frontieres, Qantas Airways Limited, Columbia Artists Management, Inc., Disney and American Media Inc. She has also done legal work for multinational executives, former Olympic athletes, world-renowned artists as well as entertainers in the recording and entertainment industry, which enabled them to obtain legal permanent residence as artists of extraordinary ability. 
She has written for the
Manila Times,
Asian Journal
, 
Diaryo Pilipino
 and 
The Filipino Reporter
on immigration issues. Attorney Polutan is licensed in California, New York, Connecticut and the District of Columbia. She is a member of the 
American Immigration Lawyers Association (AILA)
, 
American Bar Association (ABA)
, the 
Los Angeles County Bar Association (LACBA)
, the 
New York State Bar Association (NYSBA)
, the 
District of Columbia Bar Association (DCBA)
, the 
Philippine American Bar Association (PABA)
 and the 
Cornell Club of Los Angeles (CCLA).  
She is a
Board Member
since 2013 of the American Friends of the School of Oriental and African Studies (
AFSOAS)
,
University of London.
Deborah Lazarus (Of Counsel)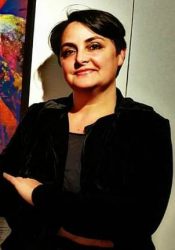 Deborah Lazarus
 holds a 
Bachelor of Arts
 (1991) and a 
Bachelor of Laws
 (1994) both from the 
University of Cape Town, South Africa.
She is licensed as an attorney in 
The State of California
 and in
South Africa.
Attorney Lazarus has over 15 years of experience working in the entertainment law field (film, music and television). Deborah's entertainment law career started in 2002 when she landed a job as an assistant at the boutique law firm Barnes Morris Klein Mark Yorn Barnes & Levine. Attorney Lazarus worked at Barnes Morris for 4 1/2 years and during this time took the California Bar exam. She was admitted to practice as an attorney in The State of California in 2005. In 2006 Attorney Lazarus saw an opportunity to use the skills she had learned in Hollywood in South Africa's burgeoning film industry and she returned to South Africa to set up an entertainment law consultancy practice in Cape Town. Since then she has advised and represented feature film and television production companies, independent producers, screenwriters, directors, actors, agents, composers, musicians, bands, artists, models, film commissions, completion bond guarantors and financiers throughout the world. She has worked on many independent feature films as the film's production legal advisor and has negotiated cross-border financing and co-production deals for numerous co-productions.
She created and taught a certificate course on Entertainment Law at the University of Cape Town's Law @ Work programme to film producers and attorneys in South Africa. She has also given lectures to creative individuals (writers, directors, producers and artists) about intellectual property law (copyright law and trademark law).
Attorney Lazarus also advises clients regarding US immigration law and South African immigration law. She has worked with South African companies and citizens and assisted with visa refusals at US Consulates in South Africa and with applying for temporary US work visas or for permanent residency in the US. She also assists foreign companies and foreign citizens with obtaining work visas and temporary residency permits for South Africa.
Juliana Zhu (Counsel)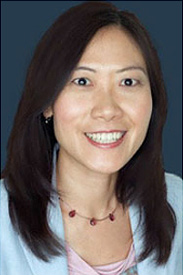 Juliana Zhu
is licensed to practice law in the states of California and New York. She has been a practicing member of the New York Bar for fifteen years and the California Bar for nine years. She is fluent in Cantonese and Mandarin. Born in China and raised in New York, Juliana Zhu realized her passion for law while a pre-med major during her junior year of college. Inspired by a passionate friend who was pre-law, Juliana set aside her progress toward taking the MCAT to pursue taking the LSAT instead. Upon graduation from St. John's University School of Law in New York City, Juliana was recruited to her first job with Furey & Furey, P.C. a prominent Long Island civil defense firm. From there, Juliana went on to practice federal and state law with The Law Firm of Richard S. Bonfiglio, Esq. in Brooklyn before moving to sunny Los Angeles in 2003. For the next three years, Juliana practiced intellectual property, securities and business law until she accepted a position with prestigious L.A. law firm, O'Melveny & Myers, LLP. There, Juliana served on multi-billion dollar litigation cases involving the Department of Justice, Securities and Exchange Commission and the Federal Trade Commission in the areas of business, intellectual property, securities and real estate litigation.
A few years later, Juliana felt led to leave the corporate world of law to give her life to pro bono law as a Volunteer Attorney for the Coalition to Abolish Slavery and Trafficking (CAST), an issue of which Juliana is passionate about. There, she provided innovative direct legal services to survivors of human trafficking; interviewed human trafficking survivors for client intakes; drafted T-Visa and U-Visa applications; researched, analyzed and drafted legal memoranda in immigration law, civil and criminal procedure; served as victim witness advocate in criminal and civil proceedings; worked in cooperation with law enforcement agencies and as legal advocate for victims; and provided individualized technical consultation to nonprofit organizations working on T-Visa cases.
After almost two years of dedicating her life to CAST, Juliana moved on to start her own firm to give her more time to dedicate to individual cases and the freedom to volunteer for the many important causes that she supports. Attorney Zhu is Of Counsel to the Polutan Law Group, PC since 2019. She brings to the firm her valuable expertise in business law, estate planning and immigration law related matters.
SHERVIN FAZEL (Case Manager)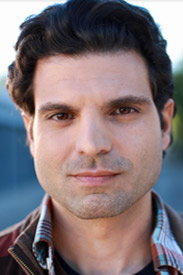 Shervin (Alexander) Fazel
obtained his Bachelor of Arts with majors in Mass Communication and Sociology from York University, in Toronto, Canada. During his time in University, he was bitten by the acting bug and began performing in plays, short films and training in improve at the Second City, Toronto.
Shortly after he moved to Los Angeles in order to study at the Academy of Dramatic Arts and subsequently, studied at the noted Beverly Hills Playhouse for many years. He has appeared in television shows from Warner Bros, ABC, NBC, HBO and Hulu, in addition to writing and producing when he is so inclined.
Shervin serendipitously fell into the field of immigration law at the recommendation of a friend and began working with attorney Verna Polutan in late 2009. Since he also considers the topic of immigration close to his heart, he happily divides his time between Polutan Law Group and the entertainment industry.
Martin Inchauspe (Foreign Attorney/ Business Development)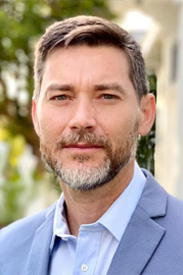 Martin Inchauspe
holds a JD equivalent from the University of Buenos Aires, Argentina, and an Executive MBA from EAE Business School – University of Barcelona. He is licensed as an attorney in Argentina.
Martin is a seasoned foreign legal and business consultant with substantial experience in international legal matters, investments, and business between Latin America and the United States.
In 2004 he moved to California after accepting a position as International Trade and Business Consultant at the Argentine Consulate & Trade Office in Los Angeles, where he worked for more than ten years. Since then he has been involved in the legal industry of Southern California through different companies. He advises foreign companies and foreign citizens about International Law, investments, and business.